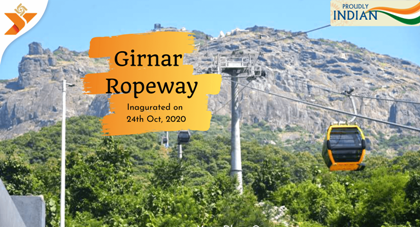 Mount Girnar is a major tourist attraction and pilgrim site in Gujarat. Located in Junagadh District, Girnar Mountain has the presence of Dattatreya Shrine, Maa Amba Temple along with several Jain Temples. Girnar Ropeway is Asia's longest Ropeway on Mount Girnar in Junagadh.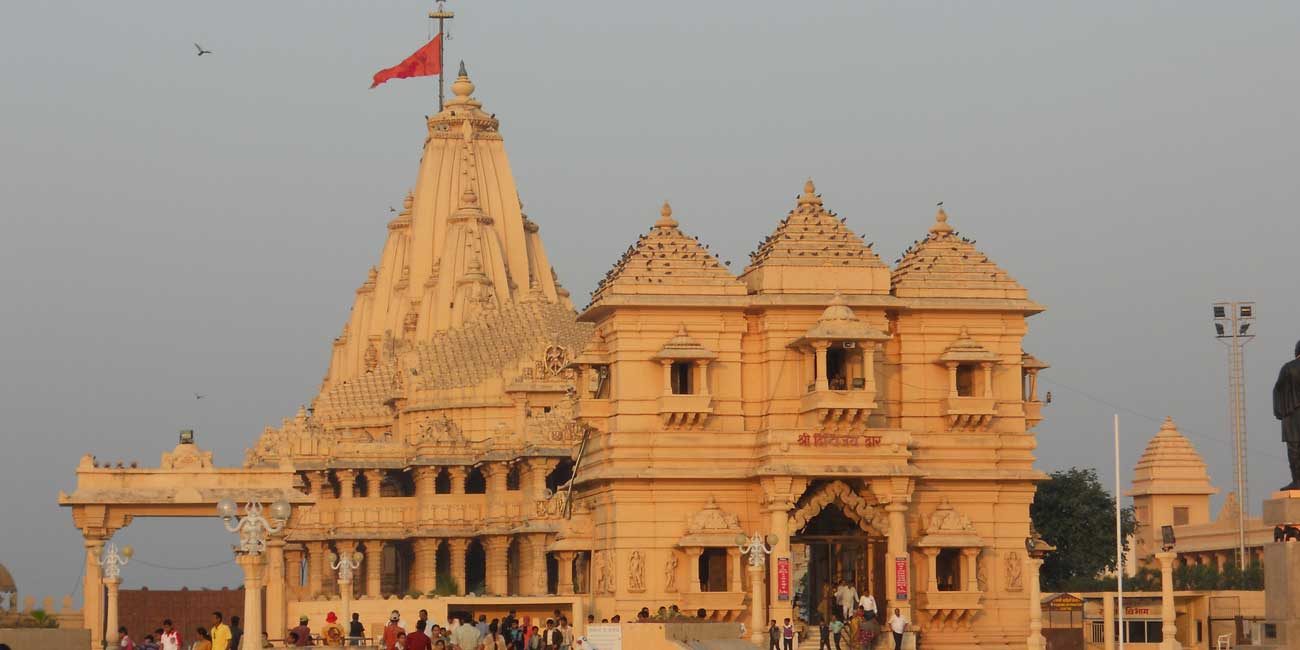 The Somnath temple located in Prabhas Patan near Veraval in Saurashtra on the western coast of Gujarat, India, is the first among the twelve Jyotirlinga shrines of Shiva.It is an important pilgrimage and tourist spot. The temple is considered sacred due to the various legends connected to it. Somnath means "Lord of the Soma", an epithet of Shiva.
The Somnath temple is known as "the Shrine Eternal". This legendary temple has been destroyed and rebuilt several times by Islamic kings and Hindu kings respectively.Most recently it was rebuilt in November 1947, when Vallabhbhai Patel visited the area for the integration of Junagadh and mooted a plan for restoration. After Patel's death, the rebuilding continued under Kanaiyalal Maneklal Munshi, another minister of the Government of India.
The temple is open daily from 6AM to 9PM. There are 3 aarti daily; in the morning at 07:00, at 12:00 and in the evening at 19:00.
It is also believed that nearby Bhalka is the place where Krishna ended his lila on earth and left for his heavenly abode.
Junagadh the 2500 old city of Girnar, Gir lion, forest and Narshimha Mehta. It's environment is pristine and nature beautiful. This land belongs to sages, bravehearts and masters. Here, there is art, sculpture, literature,culture and heritage like chambers of heart.Thus is this place where on digging a well, a river emerges and on seeking a word, a treatise emergs. This nature cure centre has been established with the hope that health awareness develops among people, health standard reach the pinnacle and people become disease free by altering their life style.